Are you looking for a dog walker in NYC who will spend more time paying attention to your dog and less time trying to figure out how they can make more money walking multiple dogs at one time? When you hire a Benterprise dog walker, you'll have peace of mind that your dog will receive personal attention from the same walker every time you call us.
Guest post authors include: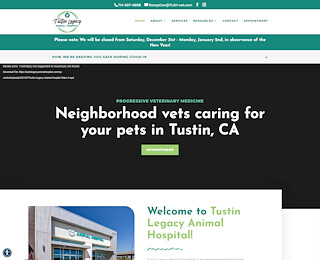 Are you searching for a caring neighborhood veterinarian in Tustin? When your pet needs a wellness exam, vaccinations, pet meds, or emergency treatment, our staff at Tustin legacy Animal Hospital is here to provide the highest level of care. Schedule an appointment by phone or call ahead for emergency services.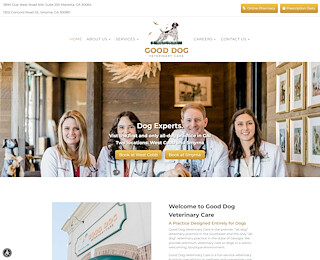 Are you looking for an animal hospital in Marietta that provides exceptional care to dogs? Good Dog Veterinary Care is a dog-exclusive vet center employing dog experts who provide a wide range of care for your beloved dog. From wellness plans to all of the vet services you need to help your dog healthy and happy, we are a full-service vet clinic & hospital.
WHAT ARE YOU WAITING FOR?
WHAT OTHERS ARE SAYING...
Not sure what we would do without Benterprise! The entire team is amazing - dedicated to my pup and me, making sure I'm kept in the loop on everything and that my pup feels loved and cared for. They walk Artie daily, and I never worry about him when in their care.
Benterprise is caring, responsive, attentive, proactive, honest, transparent, flexible and has a deep understanding of how hard it is to turn over these special beings we love so much to others
Ben and his crew do a fabulous job with our beloved, aged Portuguese Water Dog. He's always punctual, polite and entirely reliable. The team is smart, kind and competent. I'd recommend Benterprise Dog Walking to anyone, and everyone.
Benterprise team takes amazing care of our dog on his midday walks. They send a picture update every day, are extremely professional and flexible.
All training needs are handled through our training partners over at Amanda Gagnon Dog Training. They are the best of the best and have been helping our furry upper west side residents be on their best behavior for many years. We have known Amanda and her team since we first started walking dogs in the area. They effectively and passionately take on any behavioral challenge your dog might have.
Fill out the form below to get started!